Corporate Housing & Furnished Suites for Extended or Short Stay close to Wilmington and Newark, DE and Philadelphia, PA

Welcome to our corporate suites!
For your corporate transfer or any other temporary housing need, both long or short term.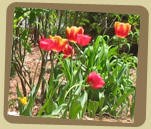 Brandywine Valley charm
TipTree Lodge is an easy commute to Wilmington, Newark and all of northern Delaware, and close to Landenberg, Kennett Square, West Chester and many other southeastern PA locations. Our beautifully furnished, spacious lodgings are nestled in the heart of Chester County just minutes away from Brandywine Valley attractions. We are 45 minutes from downtown Philadelphia, 35 minutes from the Philadelphia airport and 25 minutes from downtown Wilmington.
Local Attractions
Longwood Gardens
The world's premier horticultural display garden.
Amish Country
Home to America's oldest Amish settlement, where thousands still live a centuries-old "Plain" lifestyle
Brandywine Valley
The Brandywine Valley rivals many major metropolitan areas with its high concentration of museums and gardens.
What We Offer
Five times the space for the cost of a hotel room!
Huge family size (800 to 1,400 sq. ft.) suites with complete amenities, outdoor pool, entertaining decks and patios overlooking private park-like woodlands and stream. Utilities and general housecleaning included.
>>View Garden Suites • Fox View
Amenities
Elegant country suites
Fully furnished, family sized country suites feature Satellite TV, wood or gas fireplaces, in a private park-like setting.
Pet friendly
We're pet friendly and will try to accommodate your four legged family members whenever possible.
High speed Internet
High-speed wireless Internet access that enables you to make the most of your valuable time in broadband mode.
Outdoor Pool
Seasonal Outdoor pool great for relaxing in the sun or hosting guests.
Laundry 
On premises laundry facility provided at no additional cost, you supply your suds and softer and our equipment does the rest!
>>View Garden Suites • Fox View